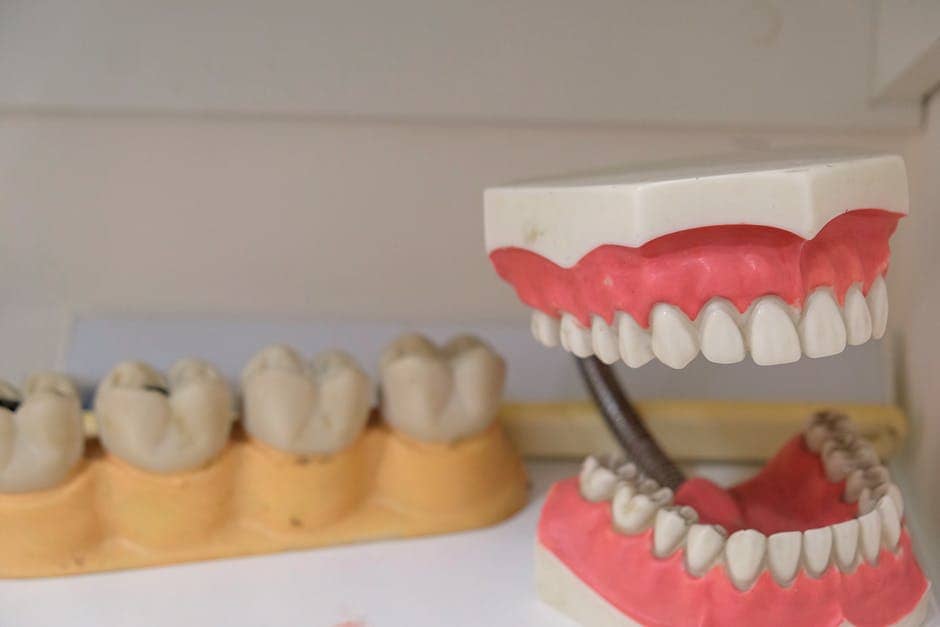 A study found that 19% of people wear some kind of denture. This shows that this is a common dental treatment, especially since this number is shown across 19 countries.
Preparing for your first denture procedure can be nerving. While you might not know what to expect. But we're here to tell you it's a simple and straightforward process – there's nothing to worry about!
Need to know what the process involves? Then, we've got you covered. In this guide, we'll help explain what dentures are, the different types of dentures, when you might need them, and what to expect during your first visit for treatment.
Keep reading to learn more.
What Are Dentures?
Perhaps you're wondering about how to get dentures. Dentures are a procedure performed by dental experts which is when artificial get fixed into the mouth at the jawbone. They can replace a full set of teeth or a few that are missing.
To manufacture dentures, the dentist must begin by assessing your teeth before taking an imprint. This takes place at both the higher and lower end of the gums if you require dentures for a full set of teeth.
Part of the process of making your dentures involves making them in a laboratory and then handing them across to your dentist. They're then fixed into your mouth at the necessary area where the missing teeth were.
If they need to be placed differently, the teeth's shape and structure get checked before the dentures are ultimately made.
What Are the Most Common Types of Dentures?
There are several types of dentures that you can get, depending on your dental needs. Here are some of the most common ones:
Full dentures
Partial dentures
Removable partial dentures
Overdentures
Immediate dentures
We'll take a look at all of them. Then, you can see which one might be the right one for you.
Full Dentures
These dentures are also referred to as complete dentures. They're put in place of an entire set of missing teeth.
However, most dentists will attempt to ensure that some teeth are at least retained before dentures become needed.
Partial Dentures
Partial, or fixed dentures, replace a line of missing teeth. Two implants are then fixed into the mouth by screwing. Partial dentures are a permanent fixture.
They're perfect for those who have a line of at least three missing teeth. Partial dentures aren't taken out, whereas full dentures can.
Removable Partial Dentures
These types of dentures are partially removed, as the name suggests but only in the case where some missing teeth in the higher or lower jaw area need removing. They can be removed whenever needed and are simple to replace.
They're artificial teeth that are usually given to those when fixed partial dentures aren't suitable – those without the ability to have the procedure performed.
Overdentures
Implant-retained dentures are also called overdentures, supported by crowns. Most have a minimum of four crowns, however, not in every situation. Overdentures are generally fixed into the:
Upper jaw
Lower jaw
Both ends of the jaw
Coming with durability, it's easier to chew than many other dentures, including complete fixtures. But they need regular cleaning.
Immediate Dentures
When all of your teeth get removed, there must be a six-to-eight-week time lapse before dentures become fitted. Then, your mouth can cure properly. New ones get fixed whenever your normal teeth become removed.
While fitting, greater difficulties come with immediate dentures since they aren't fixed into your mouth. They are also less natural-looking and need more maintenance.
What to Expect at Your First Denture Procedure?
Maybe you're asking yourself: do dentures hurt? But we're happy to tell you that first time dentures don't.
We'll walk you through the process from start to finish so you know what to expect when you're taken through your dentures treatment.
The Initial Consultation
First, you must undergo a consultation with your dentist during your first denture procedure. They'll then decide whether or not you're the right candidate for the treatment after taking a full assessment. Your medical history medical is also spoken about at this point, along with your thoughts about the process.
With regard to having your teeth pulled, this gets discussed next before your dentures get fitted. Tooth extraction is then performed as and when necessary.
If you're toothless, your dentist examines the state of your gums before any fixing takes place. The denture is then performed if your teeth are in a healthy position.
The Teeth Molding Process
A mold of your teeth is then created in the lab and a personalized impression gets made, shaped in the form of your teeth.
A denture becomes fixed straight after an immediate resolution's concluded. Once more, this gets discussed during your initial visit from which the mold gets made once your teeth become pulled.
Repeat visits to the dentist are necessary while waiting on the mend. That way, your progress gets assessed, and any adjustments made get done so as necessary.
Completion of Your Dentures Procedure
All in all, you might have to wait for up to eight weeks before complete healing occurs. After that, you'll be back for your denture for fixing in place.
But if they're partial dentures, they're removed. Then, they're cleaned as required. But this advice will all be down to your dentist who'll help you throughout all of your dental fittings.
How Long Can Dentures Last For?
Dentures typically last for about six to eight months before permanent fixtures get fitted. Therefore, their temporary procedure. Because the initial ones become subjected to movement and can fall out, this becomes needed.
The dentures need altering of what's referred to as relined. This is where materials get included in the denture as the healing process begins and distention reduces.
Complete or partial dentures have a good life span overall. Even so, temporary ones are often kept so that:
Return visits aren't needed
Unneeded cash isn't spent
Time's saved
Either way, the treatment is still successful – dentures are a great fix for missing teeth. Immediate dentures get kept on hold in case they're needed in such cases. This gets done so that complete dentures aren't misplaced, and patients aren't left without.
What Are the Benefits of Dentures?
Denture fitting comes with numerous benefits – they're a great treatment option that should never go overlooked! This is especially true for potential candidates where the most extensive treatment is needed.
The main advantages that come with the procedure are that they:
Fill spaces between your teeth right away after the tooth or teeth have been extracted
Keeps your gums from bleeding, ensuring they correctly heal
Dentures are fitted on the same day as the extraction
It's a one-day process so it's quick, efficient, and often stress-free. That way, you have more free time to do your chores, keep up with your errands, and do the runs that you need.
Who Are the Right Candidates for Dentures?
Someone who's only lost a single or a few teeth might not the right person for dentures. However, it is down to the person and advice from the dentists – if the benefits outweigh the costs, then it's still possible!
Immediate dentures can cause you to gag since they aren't personalized when made. However, traditional dentures, like full dentures, on the other hand, are different – they don't do so! So, if you're having complete dentures in place and aren't someone who's subject to gagging, dentures might be better for you over the next person.
Why Denture Rescue?
At Denture Rescue, we offer a variety of services including full and partial dentures. We've been operating in the dental industry for more than 40 years. So, when you choose us, you're deciding upon an experienced and trustworthy dentist.
Our reliability is shown in the following ways:
We've got a consistently high review rating
We offer dentures at low-cost pricing
Our products are of the highest possible quality
Based on over 100 reviews, our high ratings sit at an almost perfect 4.9 out of 5 stars, making us one of the most reputable dentists around!
Choose Us for Your Denture Procedure Right Away
A denture procedure offers several benefits and it involves a one-day treatment plan, all of which we've uncovered here.
With our affordable plans and highly satisfied customers, you now know why we're the right dental clinic for you.
Ready to jump in and get started with our other customers that are benefitting from travel-free dentures? Fill in our online form today and we'll get right back to you, ASAP! It's time to give yourself the smile you've always wanted and dreamt of today.