Discover The New Way To Get Dentures and Partials.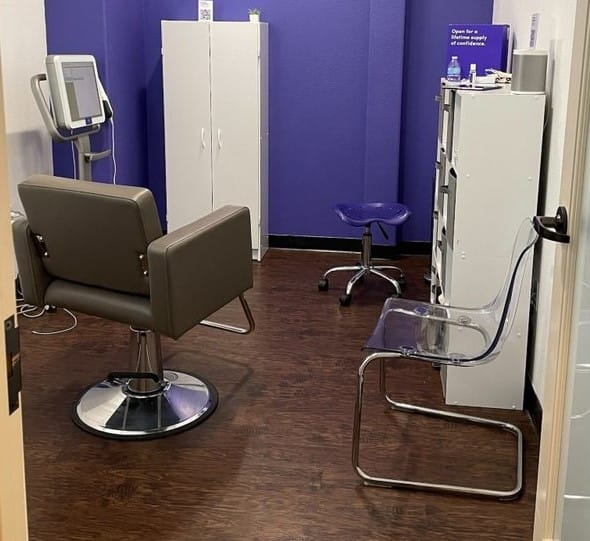 What's a Denture Rescue Smile Shop?
Instead of a traditional dental office a Smile Shop is simply a comfortable clean room used to take dental impressions by a Smile Consultant. Without all of the expensive overhead of a traditional dental office Denture Rescue can make you the same high end denture at a fraction of the cost.
What should I expect at my appointment?
It's your first step to getting a smile you'll love. During your visit, a Smile Consultant will take impressions, which will be sent over to a state-licensed dentist to oversee your new treatment plan. The best part is you only have to go once, and it's just 15 minutes. Bye, waiting rooms and stuffy dental offices!
How much does Denture Rescue cost?
For a high end denture or partial pay only four payments of $174.75. (per arch) At a regular dental office you could pay $2000 or more per arch.
How long does it take to get my completed denture?
We strive for perfection and often perfection cannot be rushed. Once we have your impressions it will take around 14 business days before we can send you what is known as a "wax try in". A wax try in is an exact duplicate of what your final denture will look like. We send it to you to make sure everything is to your liking. Once you sign off on the wax try in it is typically another 14 business days before we send you your final product. All of the steps of a traditional dental office for a high end denture but without all the dental visits and high costs.
Do you accept insurance?
We do not take insurance directly, however we can give you an invoice that you could submit to your insurance company to see if they will reimburse you.
Can I do this entirely from home?
Yes, our Smile Shops are great and our consultants are there to help with your impressions free of charge. However, most people do opt for the 100% at home option. We send you an easy to use impression kit direct to your home with return labels. Take your own impressions and send them back, its that easy!
I prefer to schedule an appointment what is my next step?
Simply complete the form below to schedule your appointment: